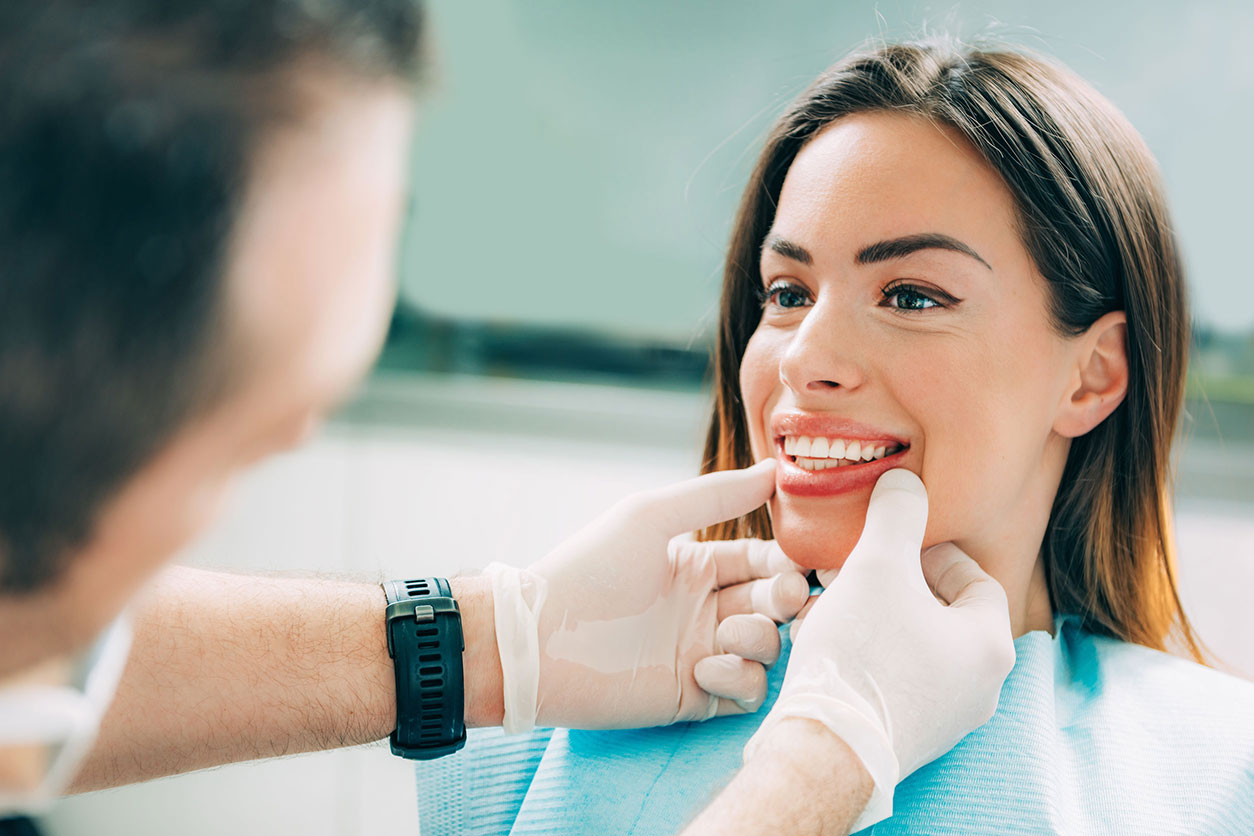 Rediscover the radiance and charm of your youthful smile.
Dental veneers
Dental veneers are very thin ceramic coatings that are glued to the outside of the teeth and provide lasting smile enhancement. Aesthetics are ensured by the "natural look" of the veneer, which is linked to the fineness of the preparation (0.5 mm).
The technique of ceramic veneers allows for long-lasting correction:
Tooth discolouration, when there are deep stains that cannot be treated by simple bleaching.
Mild malpositions or dental crowding.
Anomalies in the shape of the tooth (too narrow or fractured).
Wear and decay restored by unsightly composites (= resins).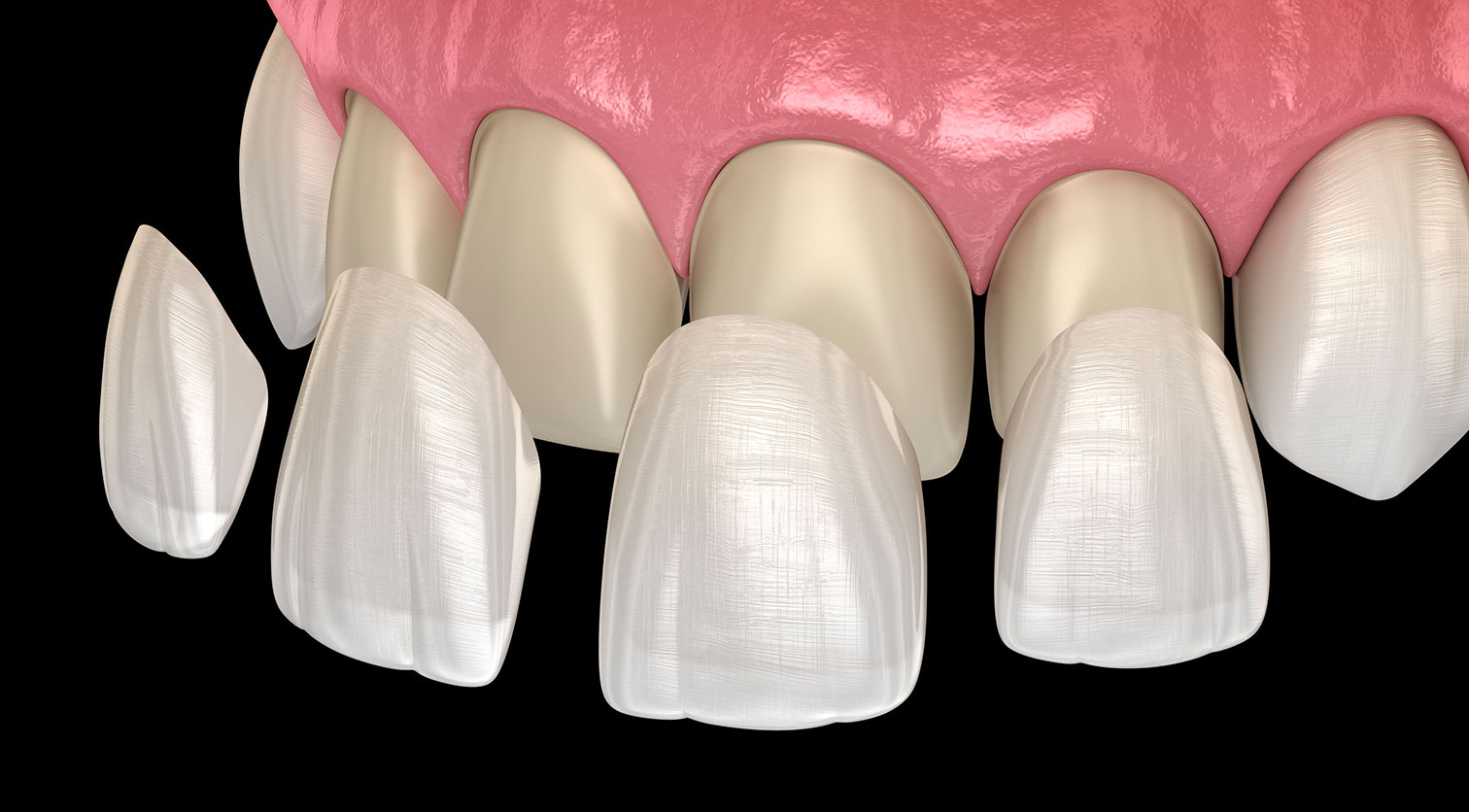 Modification of shape and shade of a central incisor by a ceramic veneer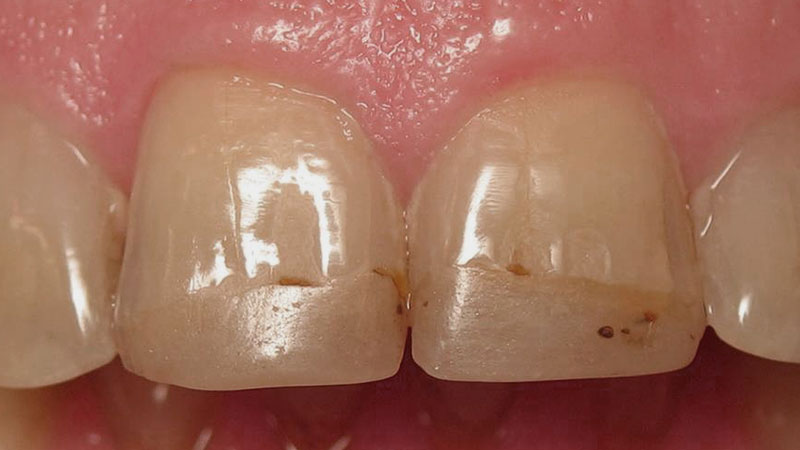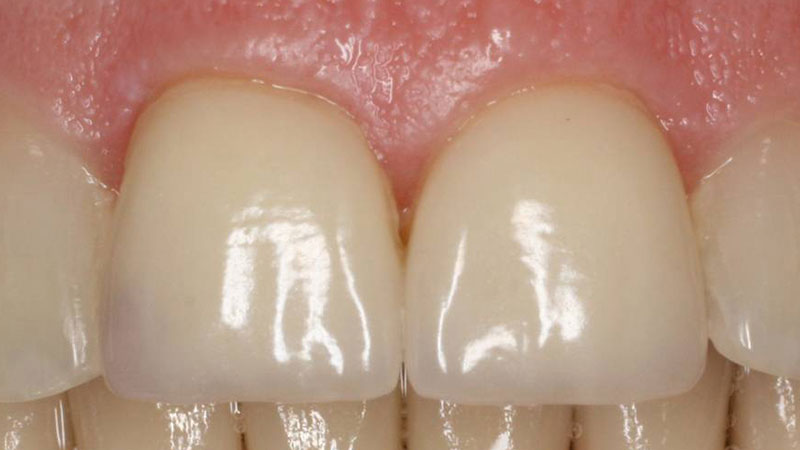 Two sessions are enough for this smile transformation:
First session: The practitioner performs a pellicular preparation on the external surface of the patient's teeth, removing only a tiny layer of enamel (0.2 to 0.5 mm). The procedure is often painless.
An impression of the prepared teeth is taken and sent to the laboratory with instructions for the desired shade and shape.
Second session: The ceramic veneers developed a few days later are tried and then glued to the teeth enamel. The practitioner will be able to play again on the shade at this time using more or less light-coloured bonding resins.
This technique is completely reliable, thanks to the use of adhesives that are very resistant over time and to the ceramic material whose vitrified surface allows the colour to be permanently maintained over the years.