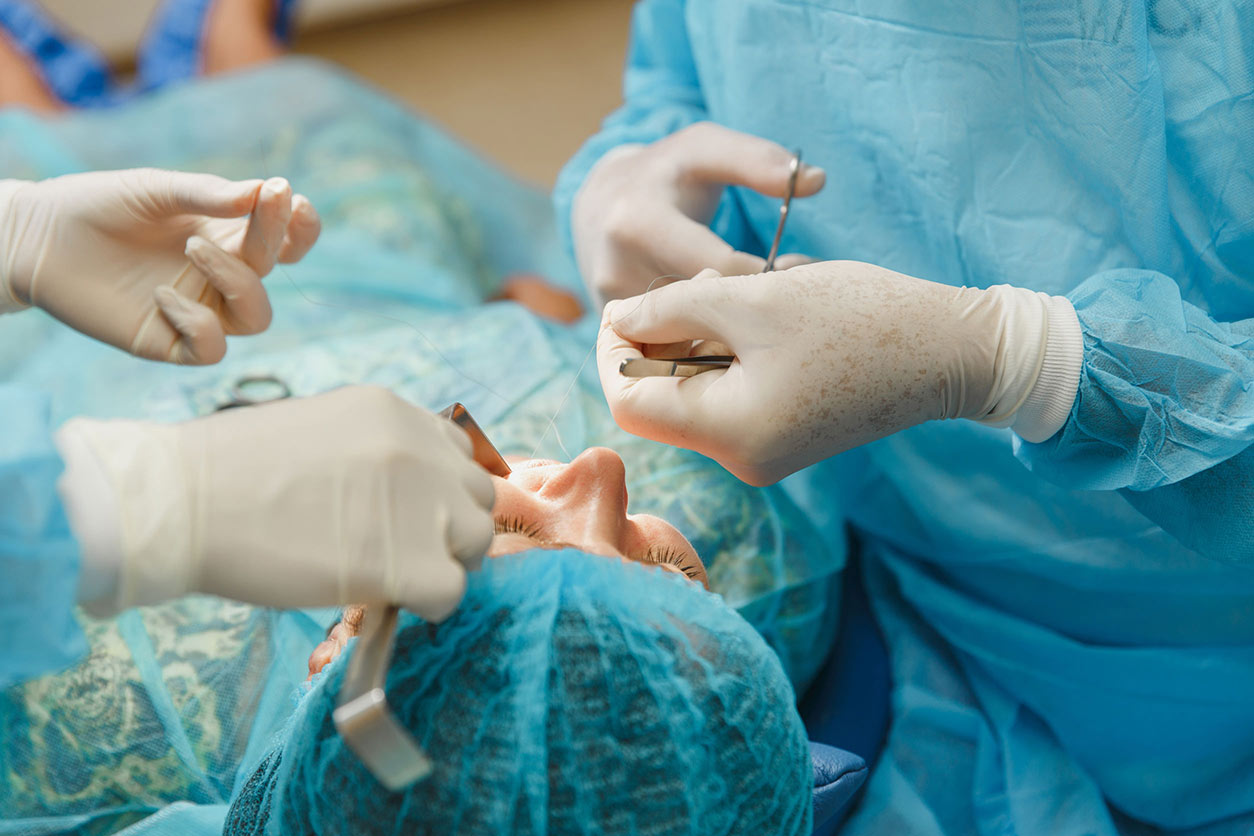 Most popular dental surgery operations
Bone grafting and regeneration
In some cases, it is not possible to place a dental implant directly due to bone insufficiency.
In these cases, a pre-implant (before implant placement) or per-implant (at the same time as implant placement) bone grafting must be performed.>
When should a bone graft be performed?
Around the dental implant (screw form) there must be enough bone to anchor it firmly in the jaw. Unfortunately, sometimes the jawbone is insufficient to ensure the correct placement of the implant.
This is why it is sometimes necessary to proceed with a bone reconstruction in height and/or thickness. The technical solutions that can be applied to compensate for the lack of bone are different depending on the nature of the lack (height and/or thickness) and its location in the oral cavity (upper or lower jaw, anterior or posterior sector).
When bone failure is significant, the reconstruction procedure must precede implant placement. A waiting period of 4 to 6 months is then necessary before implant placement.
When the bone insufficiency is moderate, reconstruction and implant placement can be performed at the same time.
Is there an alternative to bone grafts?
In some cases, very short and/or very narrow implants may be used to avoid bone grafts. Recent technological advances have made it possible to design small implants that are both reliable and strong: there are now ultra-short (4 mm long) and ultra-thin (3 mm diameter) implants.
Sinus floor elevation
For the placement of a dental implant, an alveolar ridge height of 8 to 10 mm is required. In the upper jaw, this height may be insufficient, in which case a sinus floor design is required.
A few years after the extractions, the sinus has taken up space in the maxilla, the implants cannot be placed as they are.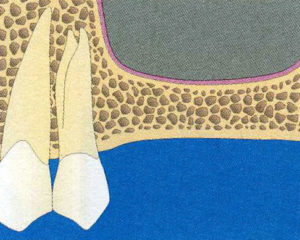 A small opening is made in the ridge, and a bone substitute is gently inserted under the sinus.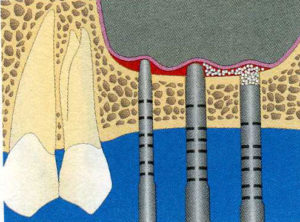 When the height is sufficient, the implants can be placed.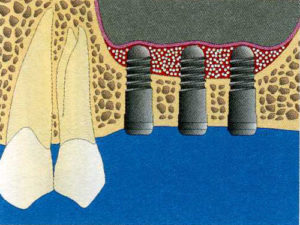 After 4 to 6 months, the sinus is pushed back, the height of the jawbone has increased, and bone has re-formed around the implants. The teeth can now be made to measure and fixed to the implants.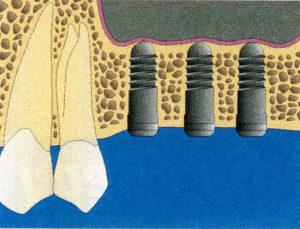 maxgraft® bonebuilder technology