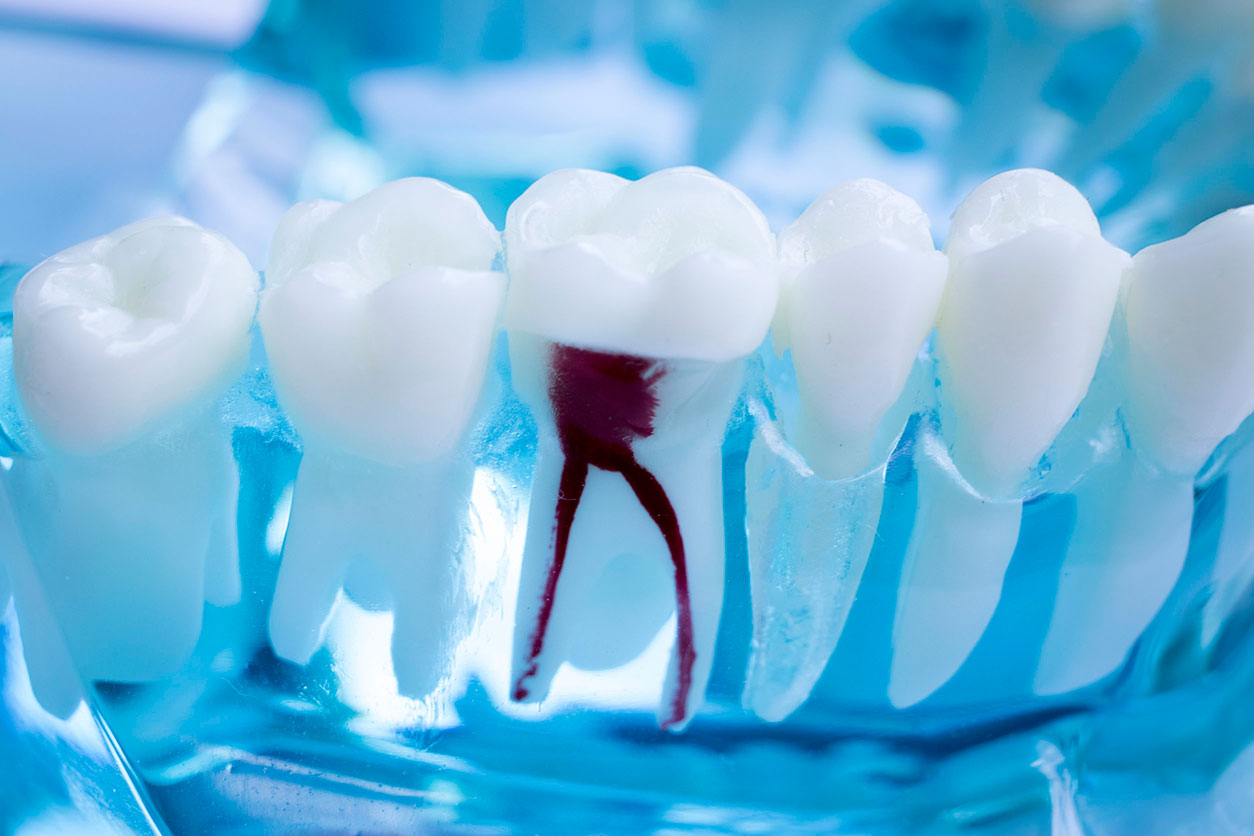 In popular parlance, the infamous tooth rage
Dental root treatment
Dental root canal treatment, also called endodontics, is a specialty of Dental Medicine that consists of treating diseases of the dental pulp.
Diseases of the dental pulp are manifested either by infection or inflammation of the root canal system that contains the pulp. In popular parlance, it's the famous toothache. In order to eliminate this inflammation or infection, the Dentist therefore performs an endodontic treatment, i.e. a devitalisation under local anaesthesia.
It starts by removing all traces of infection inside the tooth root by mechanical and chemical (medication) action. Then, once all the root canals of the tooth are clean, he proceeds to fill them with biocompatible and waterproof products.
The care
The tooth is considered dead, but treatment of the root allows a crown or an onlay to be placed on the tooth without the need for an implant.

Cavity having reached the nerve and requiring endodontic treatment, X-ray after root obturation