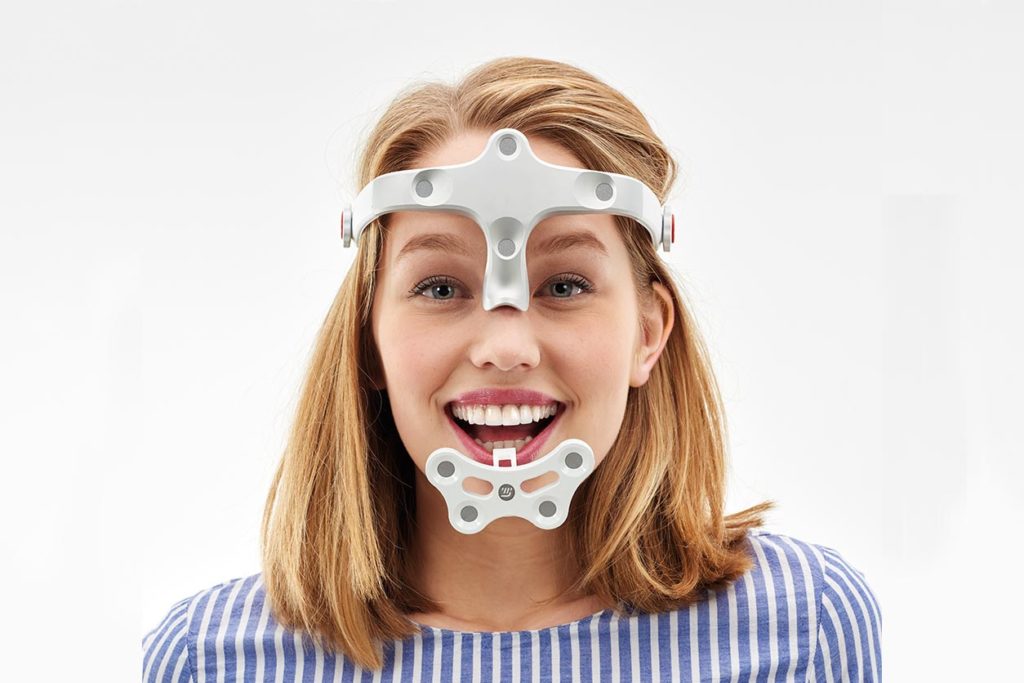 4D functional registration
Modjaw digital technology
The use of digital technology in the dental practice allows for a unique, simple and efficient personal experience for the patient. Let's take a look at how this digital workflow is used at the Centre Dentaire Champel.
Optical impressions at the Champel Dental Centre
The optical impression allows to reduce the working time compared to a conventional impression, especially for the scanning of the sector and allows to reduce the discomfort of the patients who often consider the conventional impression too aggressive.
In some complex cases requiring multiple impressions or in patients at high risk of nausea, the acquisition can be performed progressively while maintaining the quality of the impression.
Moreover, the optical impression is simpler than the conventional impression thanks to its objective character in the sense that it leaves no room for interpretation or chance. It allows immediate feedback on the preparation of the teeth in order to validate them before sending them and to significantly improve the quality and legibility of the impressions transmitted to the laboratory.
4D functional recording with Modjaw
The MODJAW® is a high frequency camera that allows the animation of static 3D models and the analysis of patient-specific functional movements in a short time.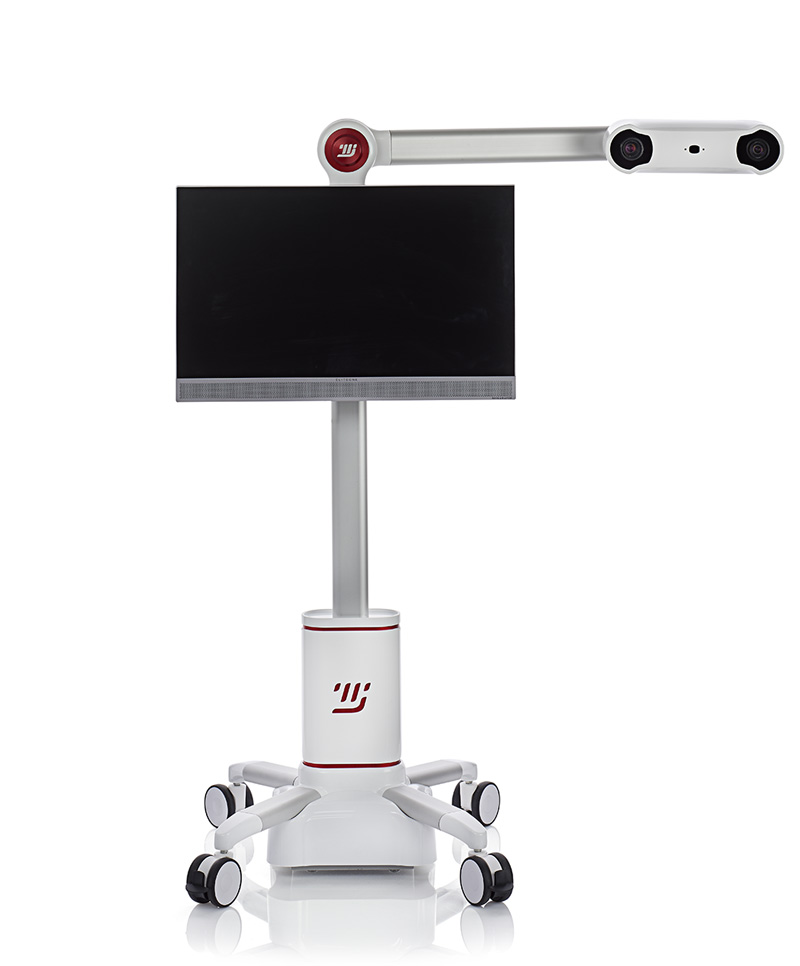 This high-tech device is used for the diagnosis of TMJ disorders and allows the precise visualisation of the movements of the condyles during jaw movements.
It also allows you to create a treatment plan that fits perfectly with the patient's function. It is no longer up to the patient to adapt to the shape and position of their new teeth.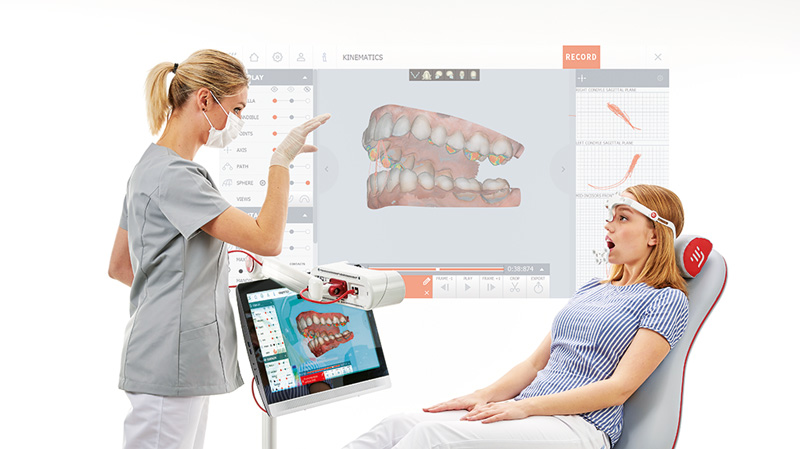 Modjaw dental technology
The Modjaw is a high-frequency camera, clocked at 120 Hz, which means that it records 120 frames per second. By comparison, 4K digital TVs have a frame rate of 60 Hz.
Sensors are positioned on the patient, and the position of the TMJs is tracked with a stylus. The camera is calibrated at each use for accurate results.
The patient is then invited to make a series of movements (Opening / closing, Propulsion, Lateralities, Mastication, Swallowing, Phonation ...), which are recorded and can be replayed at will by the Dentist, to analyse the movement and establish his diagnosis.
The software records both incisor and TMJ displacements. The test bans showed an accuracy of 90 to 150 μm. That is, from 9 to 15 hundredths of a millimetre.
What are the advantages of Modjaw?
The integration of the digital workflow at the Champel Dental Centre has enabled us to significantly improve the accuracy of diagnoses. This allows for a more advanced prognosis of the treatments we offer.
The matching of aesthetics and function in extensive rehabilitations is more precise, easier and faster, for example inthe treatment of bruxism or tooth wear.
This new way of treating improves patient comfort and reduces treatment time.