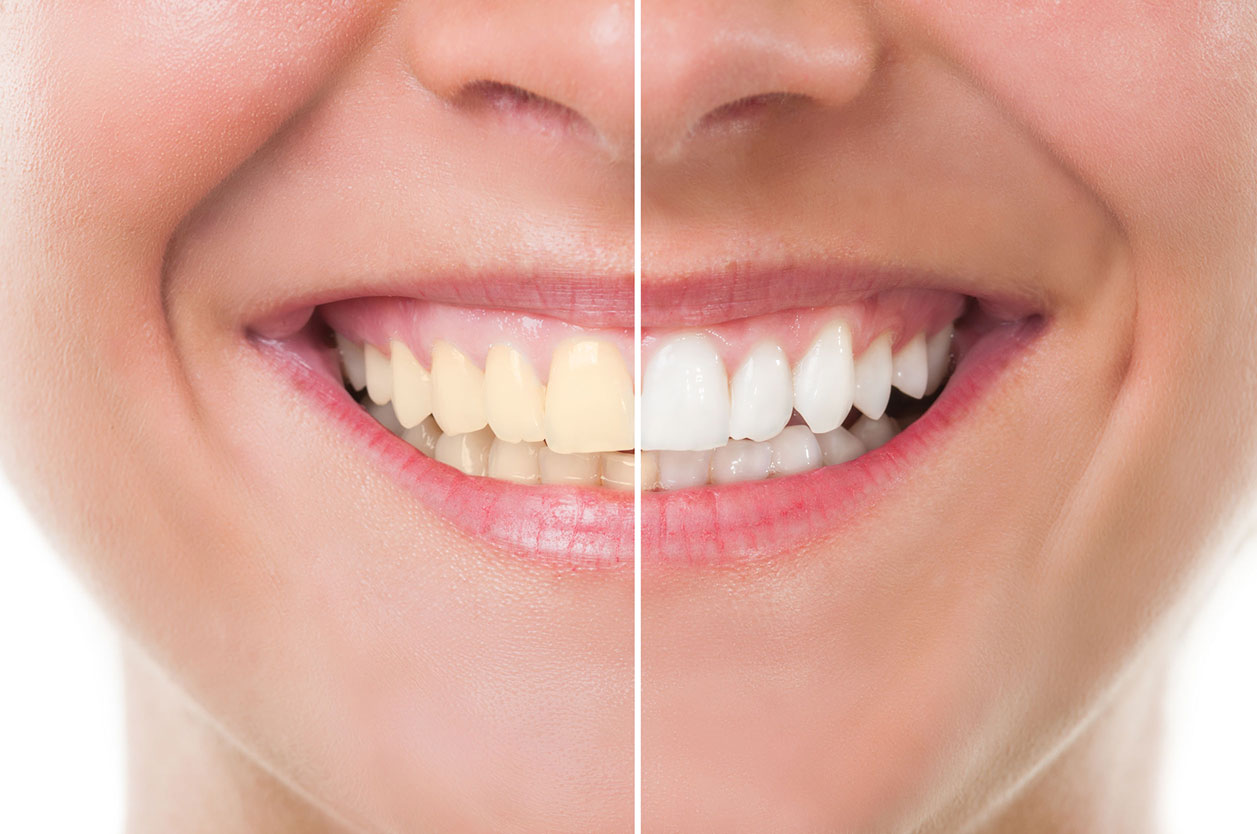 Preliminary oral check-up
Dental whitening
Tooth whitening is a process that aims to lighten the staining of enamel and dentin by means of a gel based on hydrogen peroxide (hydrogen peroxide).
However, no whitening treatment should be carried out without a prior oral check-up, during which your dentist will make sure that there are no contraindications (untreated caries, devitalized teeth, weak enamel, gum irritation, etc.).
Bleaching is a technique that lightens the internal colour of teeth to give them a more attractive shine and brilliance.
There are different techniques to whiten teeth without making dentures (veneers or crowns). The most suitable technique will be proposed after a complete check-up of the patient's mouth and smile.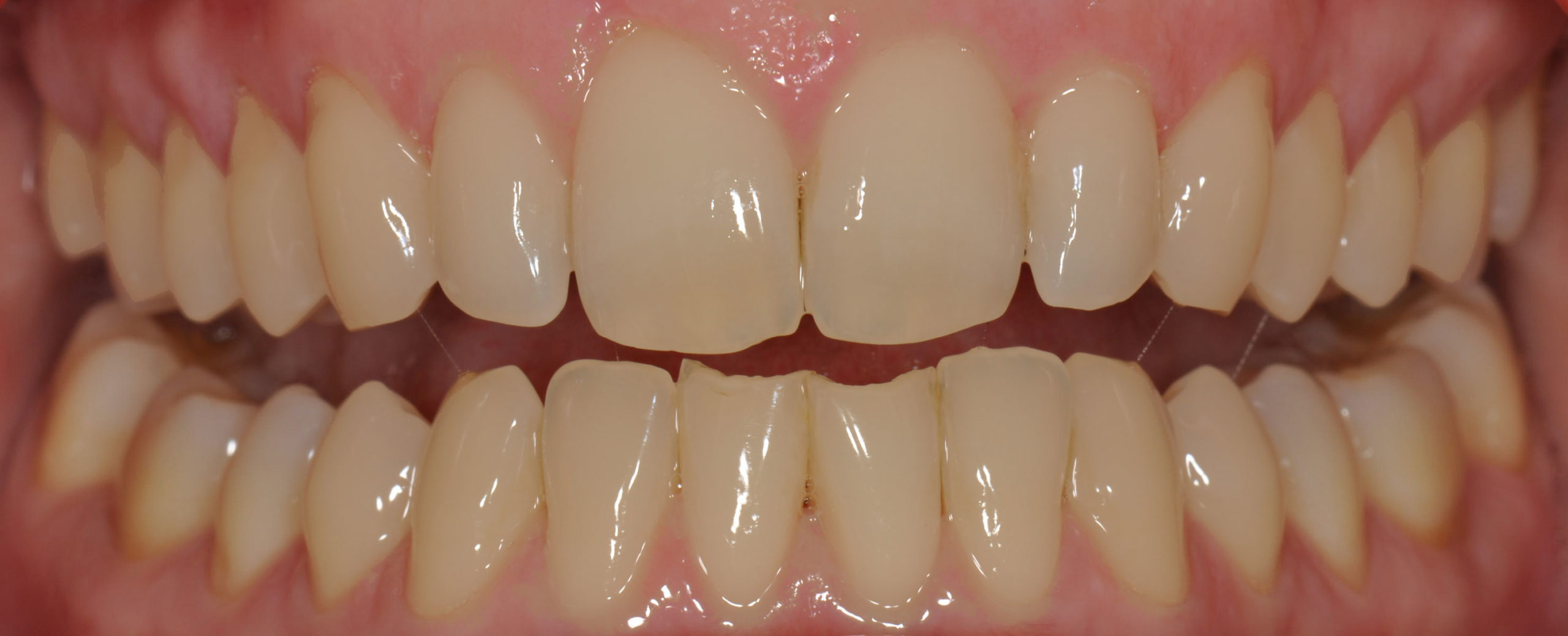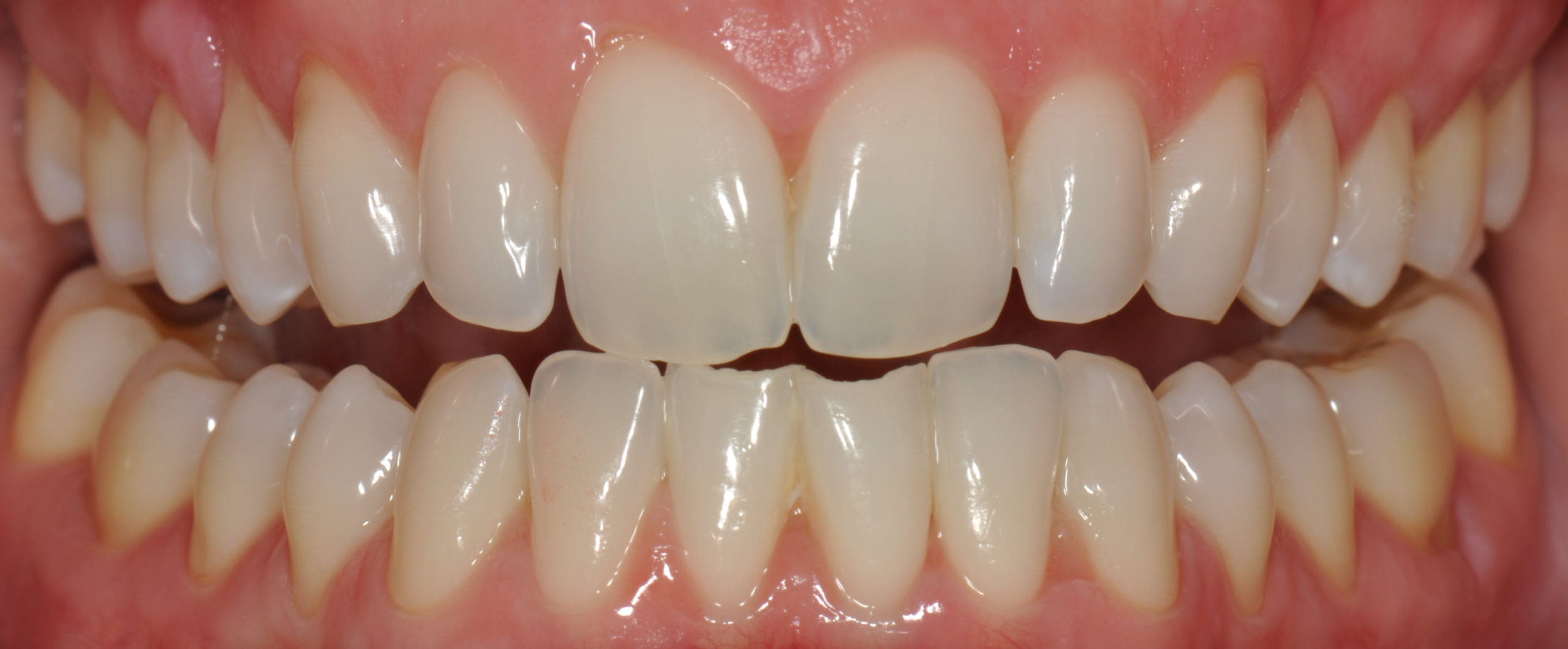 Preliminary consultation
In consultation, the practitioner and the patient decide whether clarification is needed. A prior oral check-up is performed to rule out certain contraindications such as the presence of caries, leaking fillings or gum inflammation. Then a scaling and polishing of the dental arches is essential before the whitening treatment is carried out. It is important to know that it is rather a lightening of the natural shade of the tooth and that severe cases of dyschromia (deep damage of the enamel shade often linked to the taking of medication during the formation of the tooth) will often be treated by the technique of veneers.
The different techniques of teeth whitening
At home (outpatient technique): the impression of both jaws is made in the office in order to create plastic trays that fit the teeth. We give them to you with a box containing syringes of whitening gel. You will apply the active gel inside the trays and then insert them into your mouth for 30 to 120 minutes a day. The duration of the "ambulatory technique" is usually 15 to 20 days. Please note that a result is obtained from the second day onwards. The advantage of ambulatory whitening is that you will be able to use your trays later on, after a scaling session, to give your teeth a new glow.
In the chair: This technique allows a dental lightening in only one visit to the dentist, the treatment lasts approximately 1 hour. After applying a protective gel to the gums, the dentist applies a booster in the form of a pH neutral gel to the teeth, which is completely compatible with the dental enamel. This gel is activated by a specific light source, the ZOOM lamp, which increases the effectiveness of the gel. The Zoom process is harmless to the enamel. During the week following the treatment, it is forbidden to eat very colourful foods: red wine, tea, coffee, red fruits, foods containing vitamin C (orange and other citrus fruits, orange and vitaminized fruit juices, kiwis).